El thriller de misterio indie madrileño TAPE: Unveil the memories ya está disponble en edición física y digital para PS5, ambas con todo el potencial de la consola de última generación: resolución 4k, vibración háptica, gatillos adaptativos y un envolvente sonido 3D en DualSense.
Siempre es una magnífica noticia que los juegos lleguen en formato físico, sobre todo en un momento del sector en el que todo tiende a digital. Pues bien, la edición física de TAPE: Unveil the memories para PS5, editada por Meridiem Games, ya está disponible e incluye una funda especial, 3 postales de las películas del director protagonista del videojuego, una carta de Iria y el storyboard del prólogo inédito.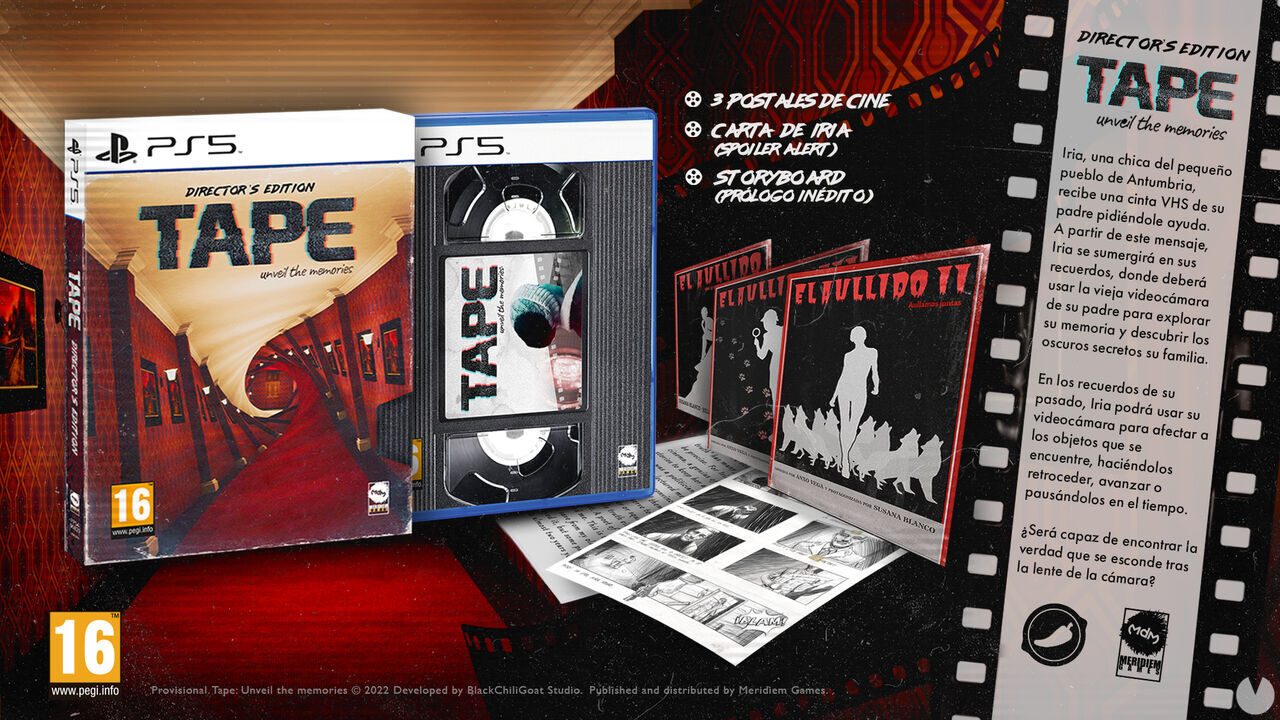 El videojuego, lanzado el pasado abril en PS4  y PC (Steam) por BlackChiliGoat Studio con el apoyo de PlayStation Talents Games Camp y cuyo análisis podéis leer aquí y escuchar en iVoox y YouTube, obtuvo una gran cantidad de buenas críticas ante la originalidad de su mecánica y la profundidad de la narrativa. TAPE: Unveil the memories está ambientado en la Galicia de los años 90 y el cine clásico de terror y series como Twin Peaks o El Resplandor.
En este emocionante thriller psicológico el jugador se pondrá en las manos de Iria, una joven quien, tras recibir una cinta VHS de auxilio firmada por su padre, se sumergirá en un viaje por sus recuerdos para explorar y descubrir la verdad de su pasado. Con una original mecánica rebobinando una cámara, Iria explorará el entorno abriéndose paso entre los obstáculos y puzles mientras recompone los pedazos de su memoria.