Vertigo Games, la vertiente especialista en la edición y desarrollo de Realidad Virtual del Grupo Koch Media, y Anotherway, un estudio de desarrollo de Realidad Virtual con raíces en Microsoft Hololens y Activision, han estrenado el primer 'Riff Pack' para el juego musical de realidad virtual Unplugged.
El 'Riff Pack' de Unplugged incluye cuatro aplastantes temas de rock de los mundialmente conocidos artistas, Gossip, Muse, Rob Zombie y Slayer. Rocanrolea con las potentes melodías en el nuevo tráiler:
Ricardo Acosta, fundador y director creativo de Anotherway ha afirmado que: "Uno de los principales objetivos de nuestro equipo es seguir añadiendo buena música a Unplugged. Tener temas tan buenos para el primer descargable del juego es un sueño hecho realidad. Somos Fanáticos desde hace mucho tiempo de todas las bandas incluidas en este Riff Pack y ha sido una pasada poder añadir estos temas al nuevo vídeo de juego". Como en todas las canciones de Unplugged, los temas del Riff Pack se podrán jugar en cuatro modos de dificultad, así como en el modo de práctica, en el que los usuarios pueden mejorar sus riffs en busca de alcanzar la cima en las clasificaciones.
Destruye los pesados riffs clásicos con el nuevo conjunto Riff Pack de Unplugged. Siente el rock'n roll mientras te sumerges en la ruidosa y enérgica música de algunas de las mayores leyendas del rock. Llega a la cima de las clasificaciones y conviértete en el guitarrista de aire definitivo. ¡Es La hora del rock!
Riff Pack incluye los siguientes temas:
Gossip – Standing in the Way of Control
Muse – Won't stand Down
Rob Zombie – Crow Killer Blues
Slayer – South of Heaven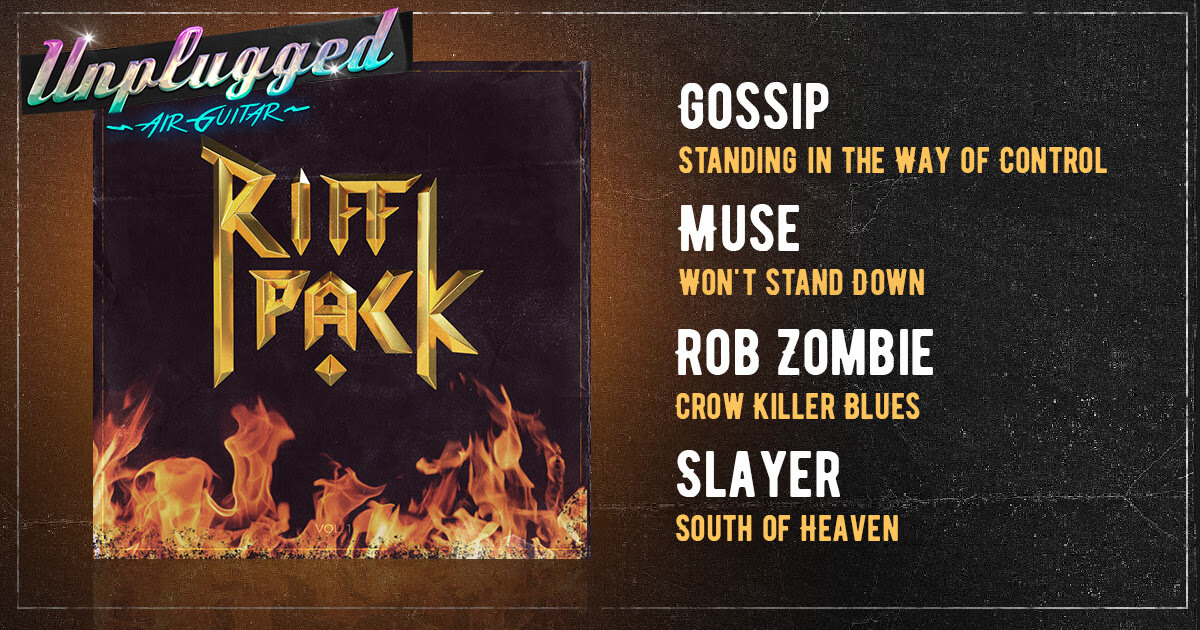 Editado por Vertigo Games y desarrollado por Anotherway, Unplugged  ya está disponible en Meta Quest y PC VR con un precio de venta recomendado de 24.99 € (*solo auriculares compatibles con Valve Index Controller); el conjunto Riff Pack disponible en ambas plataformas con un precio de venta recomendado de 5,99 €.