Sony Interactive Entertainment (SIE España) ha anunciado que el videojuego de acción y aventuras Kena: Bridge of Spirits, desarrollado por el estudio californiano Ember Lab, y distribuido en España por Tesura Games, ya está disponible en formato físico para PS4 y PS5.
Kena: Bridge of Spirits es una fascinante aventura repleta de acción, exploración y combates vertiginosos ambientada en un mundo encantador. La protagonista de la historia, Kena, es una joven guía espiritual que viaja a una aldea abandonada en busca del templo de la montaña sagrada. Para completar su aventura y desvelar los misterios de esta comunidad olvidada, viajará junto a un equipo de pequeños espíritus denominados Rot, unos tímidos e ilusorios espíruts que mantienen el equilibrio descomponiendo elementos muertos y putrefactos.
El título, además, hace uso de las distintas capacidades de PlayStation 5. En este sentido, Kena: Bridge of Spirits cuenta con resolución dinámica renderizada en 4K y 60 fps, HDR y tiempos de carga casi instantáneos gracias a la unidad SSD. Además, el mando inalámbrico DualSense permite disfrutar de lo último en inmersión gracias a los gatillos adaptativos y feedback háptico. El Tempest 3D AudioTech en los auriculares compatibles, además, sumergirá a los jugadores en entornos espaciales en 3D, con sonidos que llegarán desde arriba, abajo y alrededor.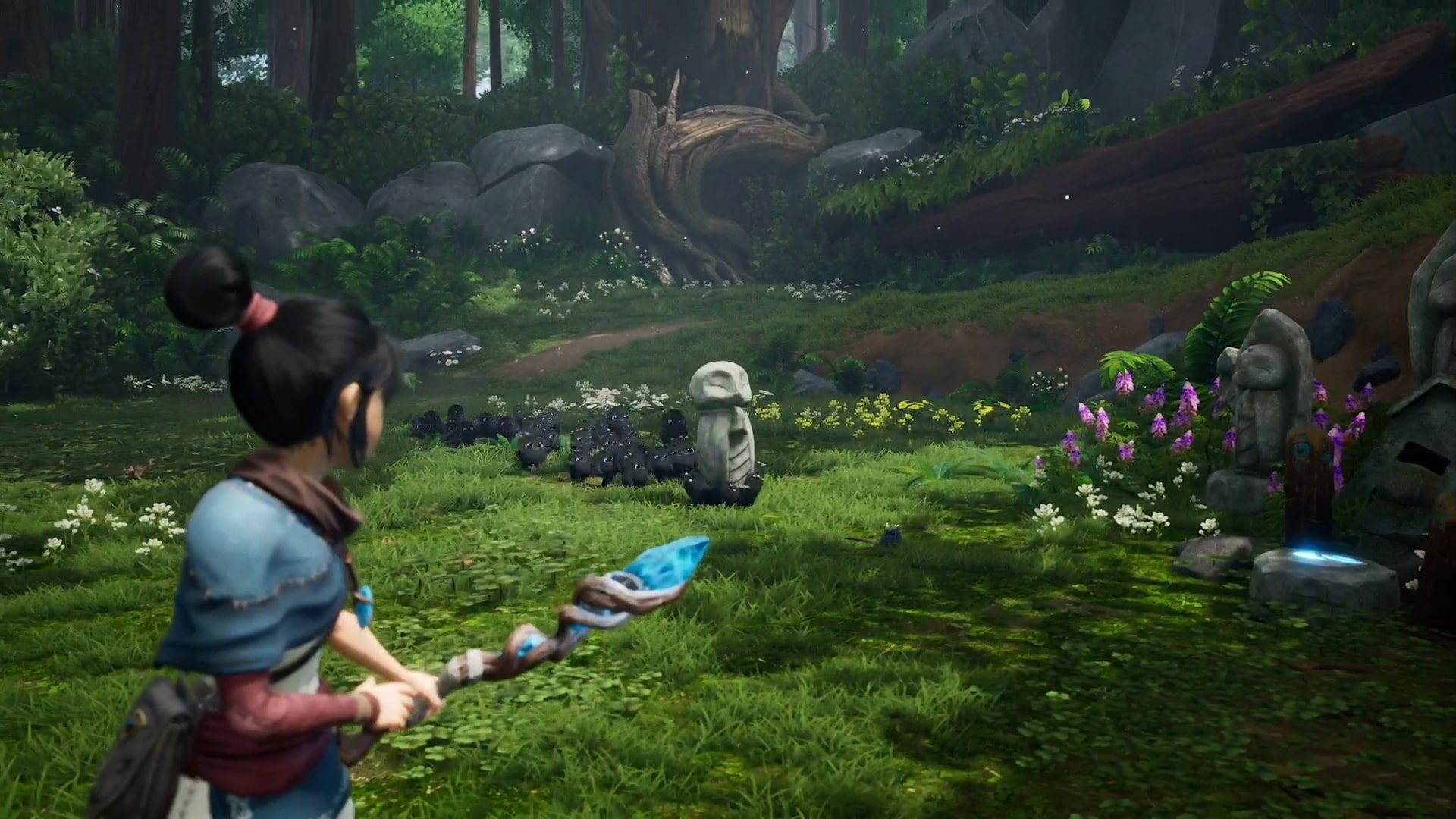 Mike y Josh Grier, fundadores de Ember Lab, han querido destacar la importancia de las distintas capacidades del mando DualSense para disfrutar plenamente de Kena: Bridge of Spirits: "Cuando Kena desenfunda el arco, los jugadores pueden sentir la resistencia de los gatillos mientras la madera se dobla y hace fuerza bajo la presión. Combinado con el feedback háptico del mando DualSense, hemos sido capaz de crear una experiencia totalmente inmervisa."
El juego ya está disponible tanto para PS4 como para PS5 en formato digital en la PlayStation Store y en formato físico en las tiendas habituales.