Mattel, Inc. (NASDAQ: MAT) y Milestone, uno de los principales desarrolladores de juegos de carreras, han desvelado los planes para lanzar contenido adicional en forma de DLC para Hot Wheels Unleashed.
Tres pases Hot Wheels liberarán un conjunto de contenidos descargables especiales de los originales de Hot Wheels, así como de Barbie, DC, Masters of the Universe, Street Fighter, Teenage Mutant Ninja Turtles y coches de serie como Aston Martin, BMW y McLaren y muchos otros.
También se lanzarán periódicamente contenidos descargables gratuitos y premium que podrán incluir vehículos, módulos de construcción de pistas, objetos de personalización y conjuntos de expansión temáticos exclusivos que introducirán nuevos entornos. Los jugadores también podrán unirse a las Sesiones de Carrera (Racing Seasons), desafíos de tiempo limitado con nuevos vehículos y recompensas especiales.
Hot Wheels Pass Vol. 1 estará disponible en el lanzamiento e incluye diez vehículos procedentes de licencias como Barbie, DC, Street Fighter y Teenage Mutant Ninja Turtles, tres conjuntos de personalización y tres módulos de construcción de pistas.También incluirá una expansión descargable de Batman de DC. Próximamente se ofrecerán más detalles sobre la expansión HOT WHEELS – Batman y los pases Hot Wheels Vol. 2 y Vol. 3.
Hot Wheels Unleashed contará con 66 vehículos de algunas de las licencias más icónicas de la cultura pop en el lanzamiento, como el Batmóvil de DC, el Party Wagon de las Tortugas Ninja, Snoopy de Peanuts, K.I.T.T. de la serie El Coche Fantástico de la NBC y la Máquina del Tiempo de Universal Pictures y Regreso al Futuro de Amblin Entertainment y mucho más.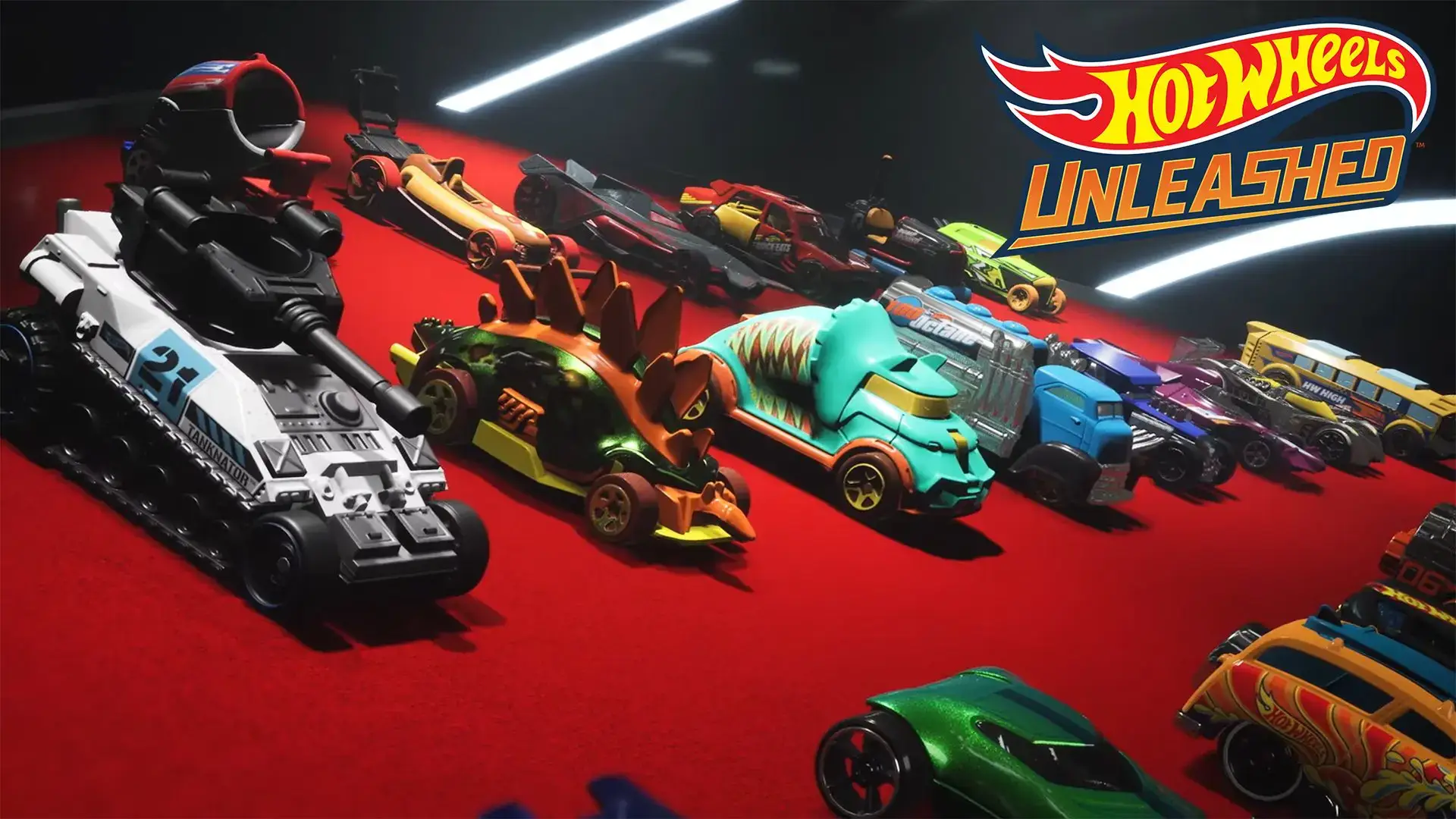 Hot Wheels Unleashed ofrece a los jugadores la oportunidad conducir los coches como si estuvieran jugando con los icónicos mini vehículos de juguete. El estilo de juego incluye carreras llenas de adrenalina, una amplia selección de vehículos Hot Wheels con diferentes atributos y características singulares que los jugadores pueden personalizar con diferentes skins y pistas asombrosas, ambientadas en lugares de la vida cotidiana, con tramos especiales y objetos interactivos.
El juego también cuenta con un profundo editor de pistas que permite a los jugadores crear pistas únicas y personalizables en cualquier entorno de juego y compartirlas con la comunidad de jugadores.
Hot Wheels Unleashed estará a la venta el 30 de septiembre de 2021 en PS5, PS4, Xbox Series X|S, Xbox One X, Xbox One, Nintendo Switch y PC (Steam y Epic Games Store).