PLAION ha anunciado que en los dos últimos meses del año los diversos dispositivos de hardware Evercade recibirán cuatro nuevos cartuchos recopilatorios, compatibles entre otros con las plataformas Evercade VS y Evercade EXP.
Evercade recibirá, por un lado, sendas compilaciones del inefable Duke Nukem en forma de divertidos shooters y, por otro lado, dos cartuchos con otros tantos títulos: Goodboy Galaxy and Witch N Wiz y Demons of Asteborg / Astebros, que combinan lo mejor de los juegos independientes de plataformas y las apuestas modernas de corte retro de 16 bits.
Los cartuchos
Goodboy Galaxy and Witch N Wiz: dos nuevos juegos indies llegan a Evercade en esta nueva colección de Evercade. Salva tu planeta y conoce a nuevos amigos como el perro Maxwell en Goodboy Galaxy, y resuelve los enigmas de la Malvada Hechicera mientras intentas salvar a tu mejor amiga en Witch n' Wiz. Este cartucho es compatible con todo el hardware Evercade para que puedas llevártelo de viaje o reanudar tu partida en casa.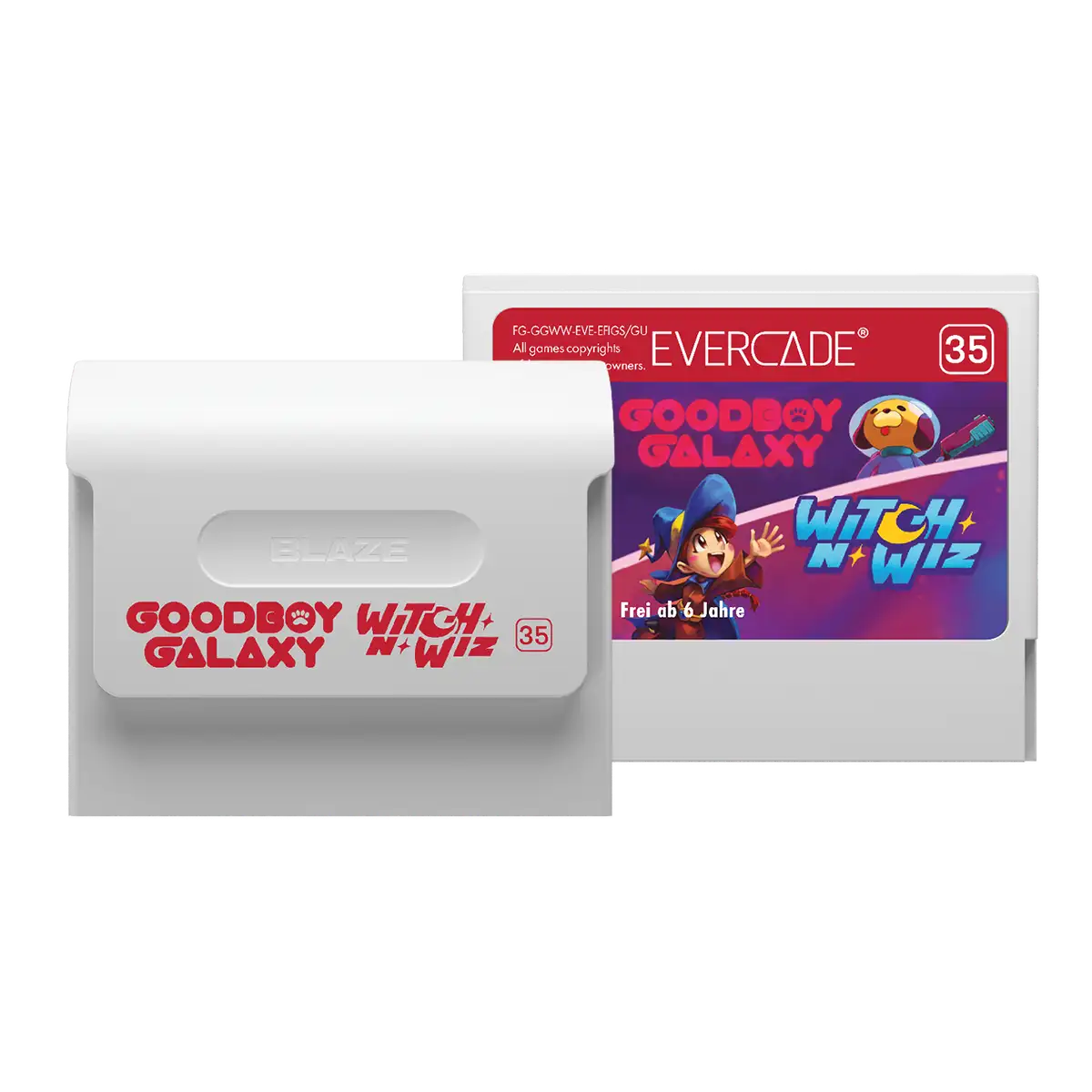 Demons of Asteborg / Astebros: ¡de Neofid Studios llegan dos juegos modernos-retro de 16 bits! Esta nueva colección para Evercade se puede jugar en todas las consolas. Atraviesa el mundo de Asteborg y protégelo de las  hordas demoníacas en el juego de plataformas juego de plataformas Demons of Asteborg. O descubre todos los tesoros por  ti mismo o compartirlo con un amigo en el juego multijugador de mazmorras, Astebros.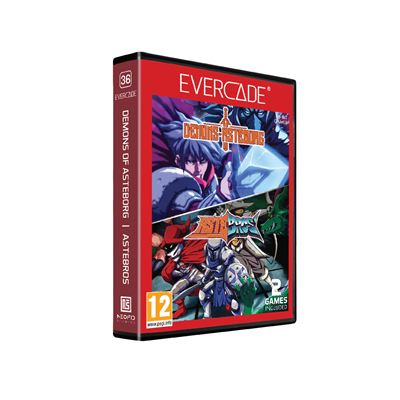 Puedes ver un video ilustrativo de estos dos cartuchos a continuacióin:
Duke Nukem Collection 1: ¡ya está aquí! Duke Nukem debuta en Evercade con esta primera colección, que incluye los Duke Nukem 1 + 2 Remasterizados. Enfréntate a las fuerzas del Dr. Protón y lucha contra los malvados Rigelatins en esta antología reconstruida de los dos  primeros juegos de Duke Nukem. Después el salto a las 3D con el clásico en primera persona, Duke Nukem 3D: Total Meltdown.
Duke Nukem Collection 2: entrega que profundiza en la historia de la franquicia Duke Nukem. Adéntrate en el mundo en tercera persona de las aventuras de Duke Nukem con Time to Kill y su secuela Land of the Babes. A continuación, disfruta de la maravilla portátil en primera persona que es Duke Nukem Advance, una historia  completamente original.
Las consolas Evercade VS y la portátil Evercade EXP están ya a la venta.