El estudio de desarrollo Sairento VR y el editor Vertigo Games han lanzado la demo gratuita de Hellseeper VR, una producción que se lanzará el 21 de septiembre para Steam VR, PS VR 2 y Meta Quest.
La demo de Hellsweeper VR cuenta con una duración de alrededor de 40 minutos y un alto nivel de rejugabilidad, en función de la configuración y ventajas elegidas al inicio de la partida. Además, incluye un breve tutorial para asimilar las mecánicas e incluye el primer nivel del juego. La demo se puede descargar desde Steam.
Sumérgete en la atmósfera infernal, domina la mortífera precisión de tus armas, comanda las fuerzas telequinéticas a tu disposición y despierta tus poderes latentes para erradicar a los retorcidos demonios que acechan en las sombras.
El infierno, antaño el reino del tormento eterno, se dispone a sembrar el caso en el mundo de la realidad virtual. Born from the unhallowed minds behind Sairento VR, Hellsweeper VR is poised to unleash hellfire upon the mortal realm. Brace yourself to embark on an epic journey through different dimensions, armed with lethal weaponry, telekinetic might, and otherworldly powers to vanquish your monstrous adversaries.
Báñate en el abismo, bautizado en el fuego del combate y emerge como un auténtico Hellsweeper, uno preparado para limpiar a los aborrecibles pecadores del inframundo. Traza tu propio camino hacia la redención, personalizando tus habilidades probando innumerables variantes de combate y descubriendo lo que realmente significa ser un HellSweeper.
HellSweeper redefine el panorama de la Realidad Virtual como un cautivador juego arcade en primera persona. Fusiona a la perfección la magia y el combate cuerpo a cuerpo con un nivel de flexibilidad de movimiento sin precedentes, ofreciendo una experiencia estimulante y de pulso acelerado que sumerge de verdad a los jugadores en su realidad virtual ricamente detallada.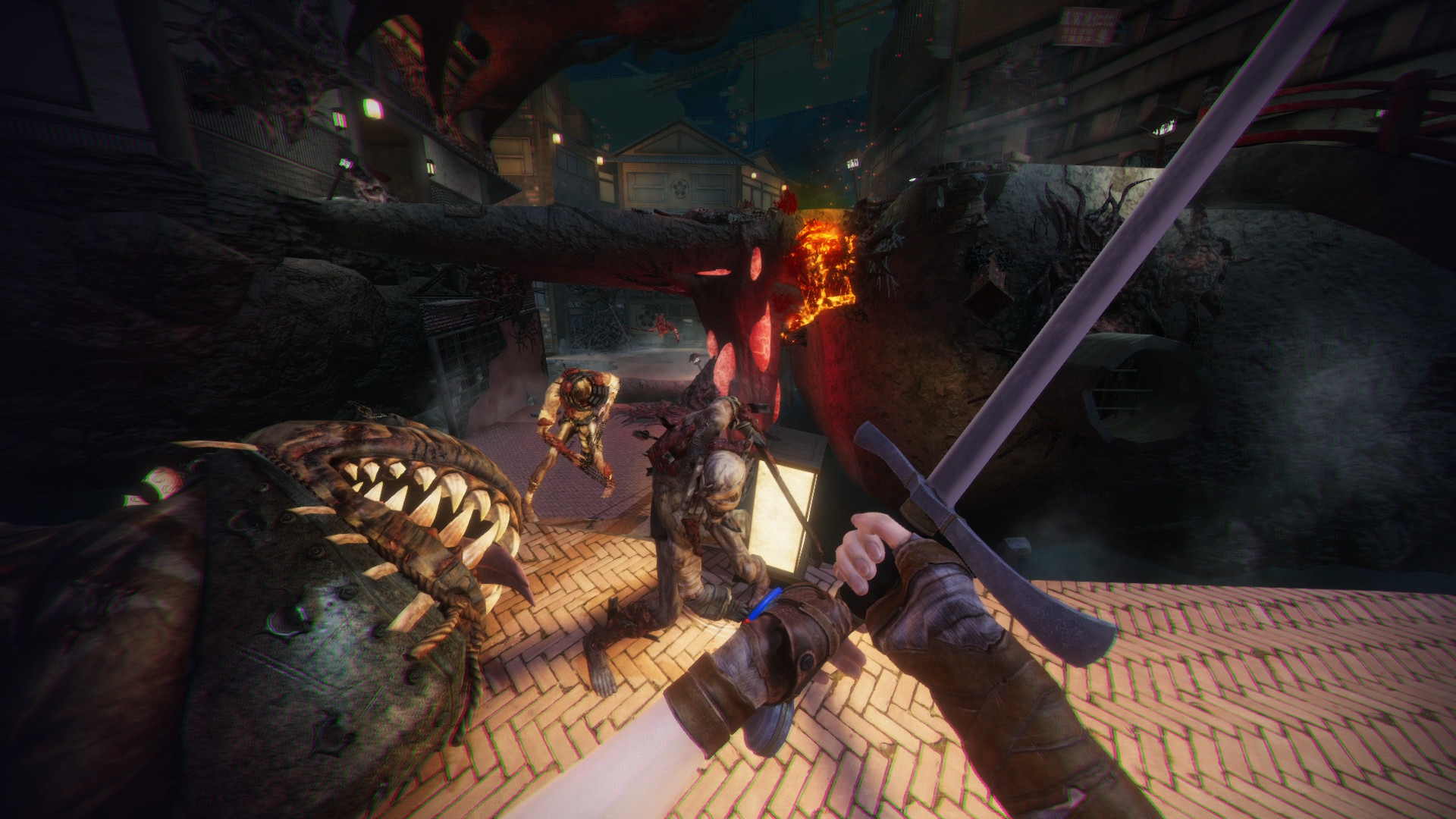 Las puertas del infierno se han abierto de par en par, invitándote a reservar con antelación Hellsweeper VR ya en Steam VR, con reservas anticipadas en PS VR 2 y Meta Quest que se pondrán en  marcha próximamente. Los primeros en adquirir el juego serán recompensados con las máscaras exclusivas 'Hound' y 'Shadow'.