Sony Interactive Entertainment ha anunciado que Hello Neighbor: Search and Rescue, el nuevo título para PS VR2, el dispositivo de realidad virtual y alta tecnología de PlayStation 5, ya está disponible a través de PlayStation Store.
Hello Neighbor: Search and Rescue, editado por la desarrolladora estadounidense TinyBuild, es un innovador juego de puzles y terror para realidad virtual en el que los jugadores deberán colarse en la misteriosa casa del señor Peterson, un siniestro vecino, para salvar a un amigo desaparecido.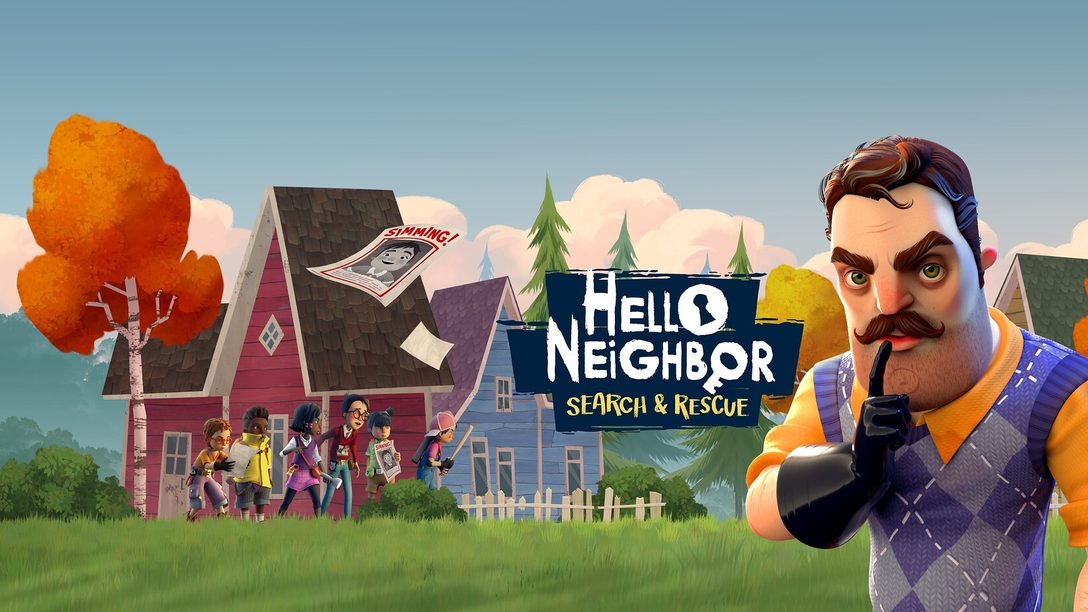 En Hello Neighbor: Search and Rescue los jugadores podrán cambiar de perspectiva y controlar diferentes personajes en cada momento. Todos estos personajes cuentan con objetos y habilidades únicas, con diferentes utilidades, que deberán combinarse para superar a la IA y resolver los puzles del entorno de forma creativa.
Múltiples personajes jugables: cambia de personaje para superar a la IA. Cada uno tiene objetos y habilidades únicos. ¡Podrás pasar cuando quieras de la perspectiva de un miembro del equipo de rescate a la de otro, resolviendo puzles y esquivando al vecino mientras intentas llegar al sótano siniestro!
Los puzles del entorno requieren soluciones creativas: tendrás que estrujarte cada vez más los sesos para dar con soluciones alternativas a una dinámica variedad de puzles y desafiantes obstáculos del entorno. Muchos puzles parecen imposibles de resolver a simple vista, y tendrás que combinar las perspectivas de varios personajes para superarlos.
Exploración no lineal: usa tu propia estrategia para infiltrarte en casa del Sr. Peterson alternando entre perspectivas, combinando las habilidades de los personajes para resolver puzles de forma dinámica, resolver misterios ocultos y revelar nuevos caminos a través de tu entorno.
¡Haz frente a tus miedos: experimenta secuencias de pesadilla y descubre más sobre los secretos del universo de Hello Neighbor!
El juego está a la venta a un precio de 29,99€.