Precision España y el estudio español Red Mountain han anunciado la fecha de lanzamiento de The Crown Of Wu para PS4, PS5 y PC. Actualmente tiene una demo para poder probarlo previa llegada.
The Crown Of Wu llegará el próximo 24 de marzo llegará para PS4, PS5 y PC de la mano de PlayStation Talents y la escuela de arte digital Trazos. El juego cuenta con una demo tanto en PlayStation Store y Steam (PC) y ya puede añadirse a la lista de deseados en ambas plataformas.
Además, llegará también en formato físico para PS5 de mano de Meridiem Games. El juego, que está siendo desarrollado por el estudio madrileño Red Mountain, lanzará la edición Leyenda, que incluye varias postales de arte del juego y una carta del protagonista, Wu, todo empaquetado en una carcasa de diseño exclusivo.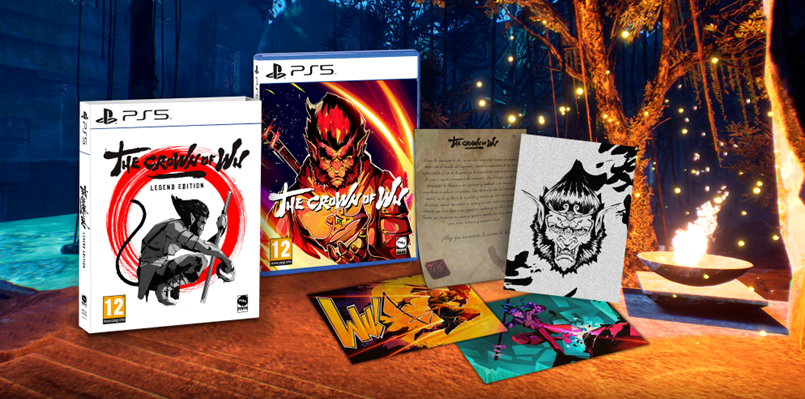 The Crown of Wu está inspirado en el cuento tradicional chino sobre el Rey Mono, Sun Wukong y propone una aventura en tercera persona protagonizada por Wu, un antiguo heraldo del Emperador de la Gran Ciudad de Sihul que despierta congelado tras su condena. Este mítico antihéroe, mitad humano y mitad mono, tratará de recuperar su poderosa corona, que ha sumido la Tierra en el caos y la destrucción. El título ofrece aventuras, puzles, acción y plataformas en un mundo legendario inspirado en la mitología oriental mezclada con toques futuristas.
PlayStation Talents es una INICIATIVA GLOBAL creada por Sony Interactive Entertainment España que agrupa todas las iniciativas que la compañía lleva más de una década implementando para desarrollar el talento y los contenidos locales para venderlos por todo el mundo.
Con esta nueva iniciativa, Sony Interactive Entertainment España respalda con su propio SELLO DE CALIDAD 'Made in Spain 4.0' los proyectos e iniciativas surgidas en este marco:
Impulsando definitivamente el talento nacional.
Formando a los futuros profesionales de la industria.
Potenciando el emprendimiento del sector de los videojuegos.
Una COMUNIDAD para los amantes de los videojuegos que podrán ver sus proyectos hechos realidad gracias a PlayStation Talents.